DUP leader Jeffrey Donaldson has said the British government will call early elections in Stormton if it does not implement the Northern Ireland protocol.
Mr Donaldson made the remarks after the Prime Minister of the United Kingdom pressured the House of Commons on the Brexit arrangement.
He told Boris Johnson in a question to the Prime Minister that the terms of the protocol's resignation had already been met and that the British government should consider using it if there was no "rapid progress" in the deal. With the EU.
"Does the Prime Minister agree that the conditions for the implementation of Article 16 of the Protocol are in place if the negotiations with the EU do not yield acceptable results?" he asked.
Mr. Johnson replied, "He's right, I'm sad."
The British prime minister went on to say that the government was "working hard to reach an agreement" but that they "needed real progress".
"If we can't see progress – as we've been saying for months now – if we don't see rapid progress like the one in the order document, I think the situation is understandable to anyone. provided, "he said.
Article 16 allows the EU or the UK to take "unilateral" action in the event of serious economic, social or environmental difficulties in Northern Ireland or in the direction of trade.
https://www.guilded.gg/freaksouts-Stallions/overview/news/PyJ1vXY6
https://www.guilded.gg/freaksouts-Stallions/overview/news/D6K75Xz6
https://www.guilded.gg/freaksouts-Stallions/overview/news/qlDPdX3l
https://www.guilded.gg/freaksouts-Stallions/overview/news/2l3NVEOR
https://www.guilded.gg/freaksouts-Stallions/overview/news/4yAz9XbR
https://www.guilded.gg/freaksouts-Stallions/overview/news/Jlak3avy
https://www.guilded.gg/freaksouts-Stallions/overview/news/Yyr8pGWl
https://www.guilded.gg/freaksouts-Stallions/overview/news/4lGkMXrl
https://www.guilded.gg/freaksouts-Stallions/overview/news/x6gjo1kl
Mr Donaldson later welcomed Mr Johnson's statement, saying that if the government did not take action, he would have no choice but to call regular elections to the Stormont Assembly.
He said the protocol "would cost Northern Ireland £ 850 million a year, pollute politics, destroy the Union and divert trade in the UK".
He warned London and Brussels last month that "the Stormton Assembly cannot be sustainable if the government stands by the protocol and the union ministers are forced to take harmful measures in our country in the UK."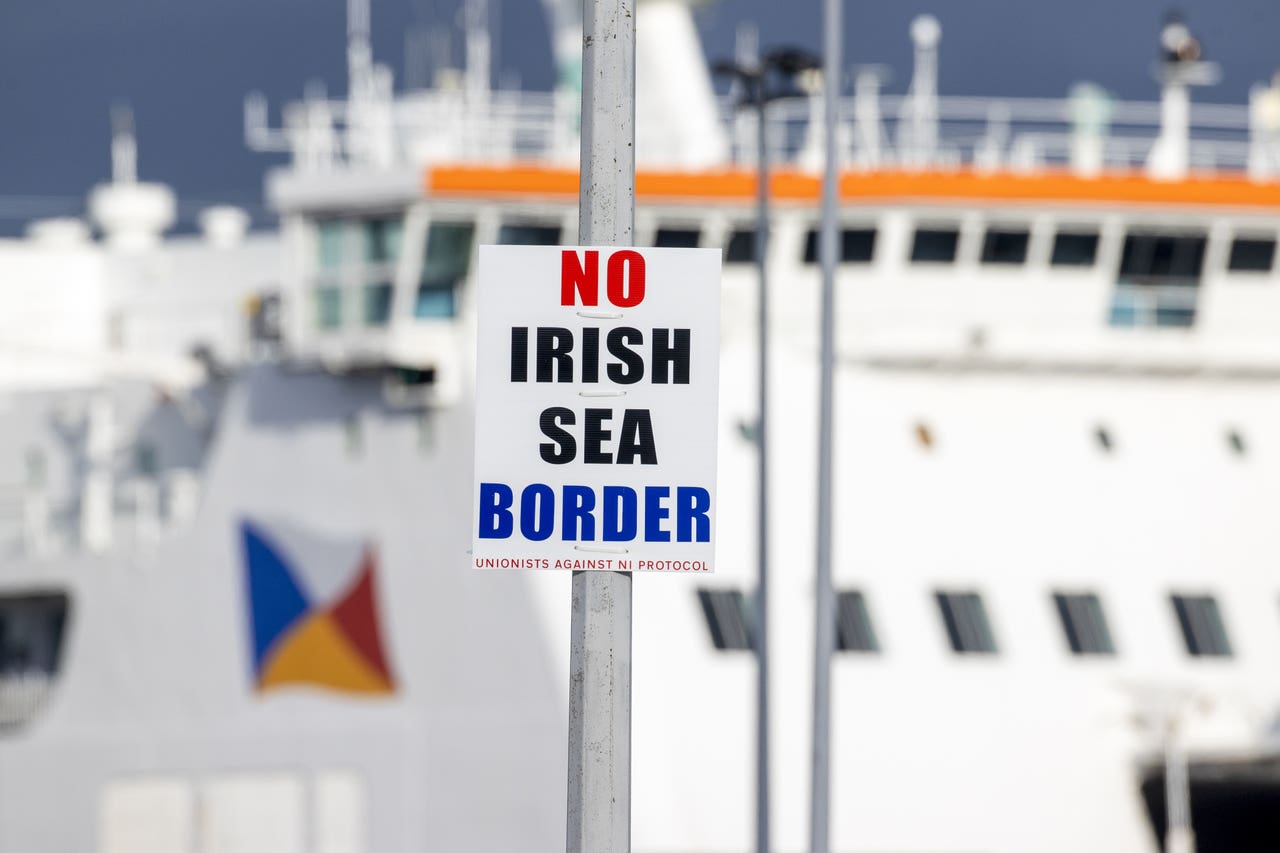 "I am glad that the government has taken action and that our pressure has brought Brussels to the table," he said. It is progress from the days of 'no, no, never' to change. But without products, endless negotiations are not enough.
"The prime minister wants to see rapid progress and welcomes the fact that the conditions for the launch of Article 16 have already been met.
"If Brussels is not ready to make the changes outlined in the July command document, it is time for the government to act unilaterally and protect this part of the United Kingdom from its responsibilities to the NDNA (New Decade of New Approaches).
"If the government does not take action, I will have to ask the people of Northern Ireland to have their voices heard in the ballot box."